McGulpin Point to be Re-lighted and opened to the public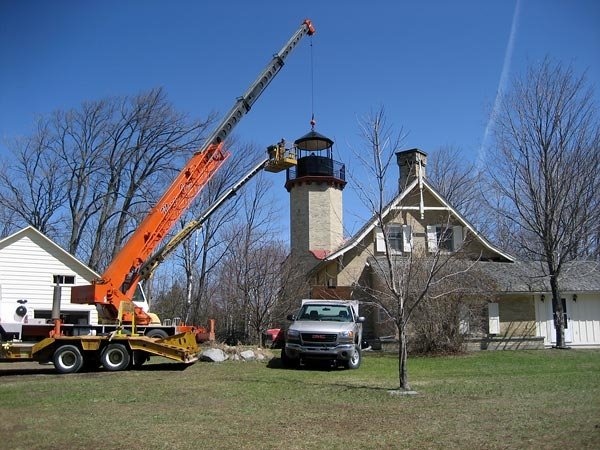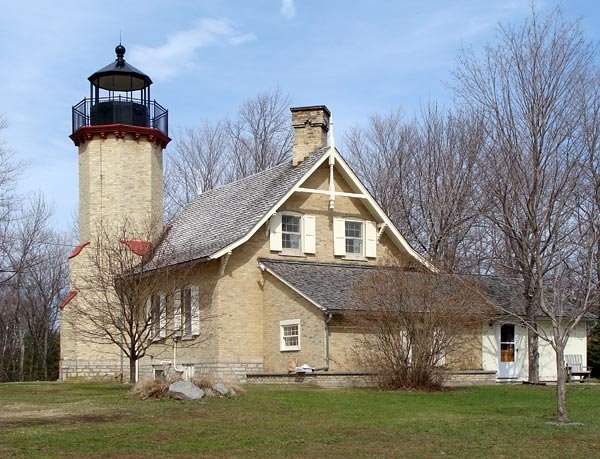 By Terry Pepper
With the establishment of the Old Mackinac Point Lighthouse in 1892, the 1869 McGulpin Point Light was rendered obsolete. The light was finally extinguished in 1906, the lantern and lens removed for use elsewhere, and the lighthouse sold into private ownership in 1913. The lighthouse changed owners a number of times over the ensuing years until 2008, when a forward-thinking Emmet County decided to purchase the lighthouse, making it one of precious few lighthouses in the country to be returned into the public domain after passing into private ownership.
A gala relighting ceremony is scheduled for May 30 from 11:00 a.m. to 2:00 p.m., with the actual relighting ceremony to occur at noon. There will be music, refreshments and presentations, numerous dignitaries in attendance as well as guided tours of the lighthouse. The public is cordially invited to attend this momentous occasion. For additional information, visit the GLLKA website at www.gllka.com, click on the "Preservation" button, and then scroll down to the McGulpin Point section, where you will be able to view a history of the lighthouse, numerous photographs and last minute updates to the schedule of events. For additional information, call the GLLKA office at 231-436-5580 or email info@gllka.com
If you are not a subscriber, please subscribe today. Click here.